Holiday Sale: Use coupon code HOLIDAY at checkout for $15 off DNA Diet Test Kits
Shop Now
Custom Nutrition Plans for Ancestry and 23andme Users
A new system of eating has arrived and it's powered by your DNA. Use 23andme or Ancestry raw data to unlock your Gene Food diet type plus the traits you care about including: MTHFR, sulfur, alcohol, wheat, lactose, LDL genes, Lp(a), micronutrients, cholesterol absorption, and more.
Don't have genetic data? We have you covered.
1. Upload
Upload your raw genetic data file from 23andme, Ancestry or another provider with a raw .txt file.
2. Analyze
We analyze genes for fat, protein, and carbohydrate metabolism plus MTHFR, histamine, sulfur, ApoE4, supplements, lactose and wheat tolerance, sleep and more.
3. Discover
Receive your custom diet type and nutrition plan tailored to your genetics.
What's Included in the Results
Macronutrient recommendations
Learn what ratio of fat to carbs to protein best suits you
Blood sugar analysis
What types of carbohydrate can your body handle?
Should I eat plant based?
What percentage of protein should come from plants?
Protein metabolism
How does your body react to dairy, histamine and plant proteins?
Methylation strength
How strong are your methylation genes?
All about fat
Whether you can handle butter in your coffee, fat metabolism, HDL:LDL ratio and more
Do you need supplements?
Learn the micronutrients to consider adding to your diet.
Understand your detox genes
Estimate how well your body clears environmental toxins.
2 Week Meal Plan
Each diet type comes with a 2 week meal plan to get you started
Real success stories
We designed the Custom Nutrition Plan product as a foundational tool our customers can use for a lifetime. The feedback from those who have gone "all in" and reshaped their diets has been powerful. We are consistently seeing exciting transformation stories as people begin to align their diets with their DNA.
See what others are saying
Gene Food Custom Nutrition Plans have been getting rave reviews and we committed to improving the product as the science progresses.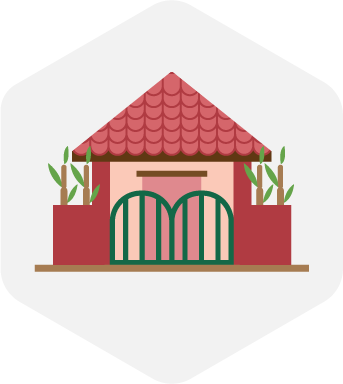 Alyssa
Wyoan
"Since eating according to the plan you provided I have felt so much better, less inflamed and finally starting to lose weight!"
Clare
West Angeleno
"I'm very impressed with the content in my report. It confirms much of what I have figured out from experimenting with different diets, but it's great to have the science behind it all."
Let's Get This Nutrition Thing Figured Out
---
Data is kept 100% confidential and secure
Learn your ideal diet type
Designed by Dr. Aaron Gardner, BSc, MRes, PhD
Heart healthy diet, LDL genes, blood sugar, dairy and much more
$79.99